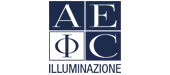 via A. Righi, 4 - Z.I. Castelnuovo - 52010 Subbiano (AR)

(+39) 0575 42151&nbsp&nbsp&nbsp&nbsp
(+39) 0575 420878&nbsp&nbsp&nbsp&nbsp
Contact: Alessia Cini&nbsp&nbsp&nbsp&nbsp
---
---
Video
Proiettori ALO
Illuminate the Picco Stadium - La Spezia
---
Efficient lighting for all sports facilities
With over 60 years of experience, AEC ILLUMINAZIONE is an Italian company located in Tuscany, present in the public and sports lighting market. The company's philosophy has always been to concentrate all production phases within the Tuscan Headquarters in order to provide 100% Made In Italy products.
Since 1957, AEC has gained great trust worldwide in the field of sports lighting. Its solutions for sports facilities of all sizes have always been synonymous with true innovation and high quality.
Products designed and manufactured to improve light quality, reduce maintenance and increase energy savings. Choosing AEC as your only official sports lighting partner means obtaining more efficient, safe and sustainable facilities, helping to make your facility a modern, state-of-the-art place.
The Sports Package
Energy analysis
Design
Supply
Installation
Financing (in cooperation with Credito Sportivo)