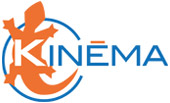 via A. Tamburini, 5 - 42122 Reggio Emilia
(+39) 0522 333591&nbsp&nbsp&nbsp&nbsp
(+39) 0522 330139&nbsp&nbsp&nbsp&nbsp
Contact: Roberto Veroni, Fabrizio Bondavalli&nbsp&nbsp&nbsp&nbsp
---
---
Video
Network Kinema: our swimming centres
Aquatico Swimming centre
---
Type of activity: Kinēma Srl is a management company born from the experience of UISP  in Reggio Emilia.
Kinēma supports public and private entities in the design and management of multifunctional sports centers, acting as a reliable partner and link between the sports world and local governments.
A management model aimed at ensuring a quality offer within functional spaces, designed to be at the service of a culture of sport made of people.
SPORTS FACILITIES MANAGEMENT
Kinema offers an integrated service that includes consulting, technological and administrative management, management, maintenance and promotion of the plant.
DESIGN OPTIMIZATION
When it comes to sports facilities, a good project is not enough. Kinema carries out feasibility studies, project analysis, economic plans and development of sports and business activity.
PLANNING AND ECONOMIC-FINANCIAL VERIFICATION
Constant monitoring of the performance and profitability of a sports facility by analysing in detail its economic and financial situation. The management model allows a preventive analysis of future scenarios.
TRAINING
In collaboration with the UISP Territorial Committee of Reggio Emilia Kinēma periodically organizes training and/or updating courses for sports operators.
Today, Kinēma manages swimming pools, fitness centres, palazzos, sports fields and complex facilities in Reggio Emilia, Modena, Parma and Ferrara and is the owner of the Komodo brand  (www.komodopleasurecenter.it).