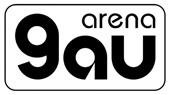 Via del Babuino, 41 - 00187 Roma
(+39) 06 36005250&nbsp&nbsp&nbsp&nbsp
(+39) 06 36005250&nbsp&nbsp&nbsp&nbsp
Contact: Maria Carolina Zavanella&nbsp&nbsp&nbsp&nbsp
---
---
Video
The Bologna stadium
The Avellino Stadium
---
Gau Arena, based in Rome, is an architectural firm ready to respond to the renewal of the panorama of sports facilities at an international level through an important integrated design and management consulting activity, which makes each facility unique, economically sustainable and source of business. In its decades of experience, the Gau Arena team has also gained experience in the field of entertainment and retail centers (auditorium, cinema, multipurpose centers, etc.).
Founder and current group leader of Gau Arena is Gino Zavanella, author of the project for the new Juventus FC stadium.
The GAU Arena projects
Among the many commissions for the design of international level complexes, the most important were: Sportilia 'Città dello sport', Stadio Euganeo in Padua, Palermo's new training centre, AS Roma's new stadium under the management of the Sensi family, named 'Franco Sensi', stadium in Rijeka (Croatia), Olympic complex in Mostagamen, Algeria, training centre for Hellas Verona FC, expansion of the Casteldebole training centre for Bologna FC, renovation of the Dall'Ara stadium in Bologna (dressing rooms and hospitality areas) and currently in charge of the integrated design of the New Stadium for Bologna FC, new facility for U. S Avellino and new stadium for Spezia Calcio.
In the summer of 2022, in just 90 days he signed and led the restyling works (dressing rooms, hospitality, field box, skybox) of the Zini stadium in Cremona, allowing Cremonese to register for the Serie A championship. GAU Arena does not only deal with stadiums and football pitches, in fact by the end of the year the Padel Hero centre in Pisa will be inaugurated, "a true innovative model in the field of sports centres". The studio is also the winner of the competition for the New Sports Hall in Salerno (below is the video presentation of the project).