Curved balustrades and grandstands at the Bocconi Urban Campus in Milan
Curved balustrades and grandstands at the Bocconi Urban Campus in Milan
Also published in: Tsport 352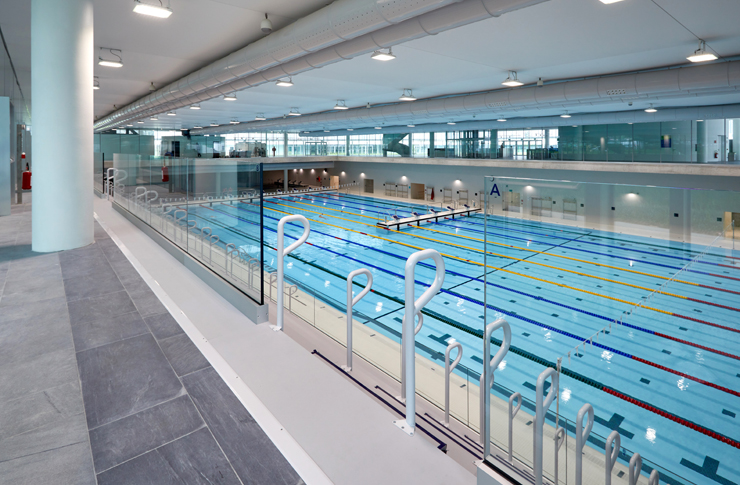 In 2012, Studio SANAA, with Japanese architects Kazuyo Sejima and Ryue Nishizawa, won the international competition organised by Bocconi, one of Italy's best-known universities.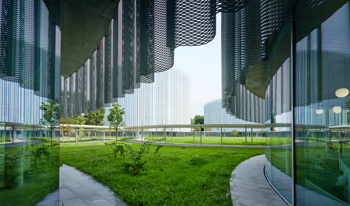 Completed and inaugurated in 2022, the new Bocconi Campus includes not only a student residence and the headquarters of the SDA Bocconi School of Management, but also a multi-purpose sports centre open to the public, with two swimming pools (one of which is 50-metre Olympic size, the other 25-metre), a fitness area, a basketball/volleyball court and an indoor running track, with grandstands able to accommodate about a thousand people.
The SANAA studio wanted to define a new concept of a campus that becomes an integral element of the urban framework while remaining open with glass surfaces that allow a view of the outside: the façades of the buildings are transparent in the lower part and covered with an aluminium skin in the upper part, to create a sensation of lightness made up of curved lines and spaces that are in motion.
Glass was also a key element in the design of the interior of this striking contemporary architecture in which Aluvetro balustrade systems with different types, such as those installed to separate entrances, filter zones and sports areas, find their place. Some solutions are custom-made with curved glass and constitute a distinctive element in a project where lightness, transparency and flowing spaces represent SANAA's own harmonious architectural language. One of Aluvetro's most important interventions in the project was the parapets installed on the grandstands to safely contain the public in the pool, guaranteeing a view of the sporting events. The parapets installed were designed and sized in accordance with current regulations, for a space that must provide for a possible large influx of people. Safety is guaranteed by the use of a solution with profiles capable of providing resistance to dynamic and static loads of up to 4.5 KN/m (thrust up to 300 kg/m) and laminated glass tested to resist dynamic impact.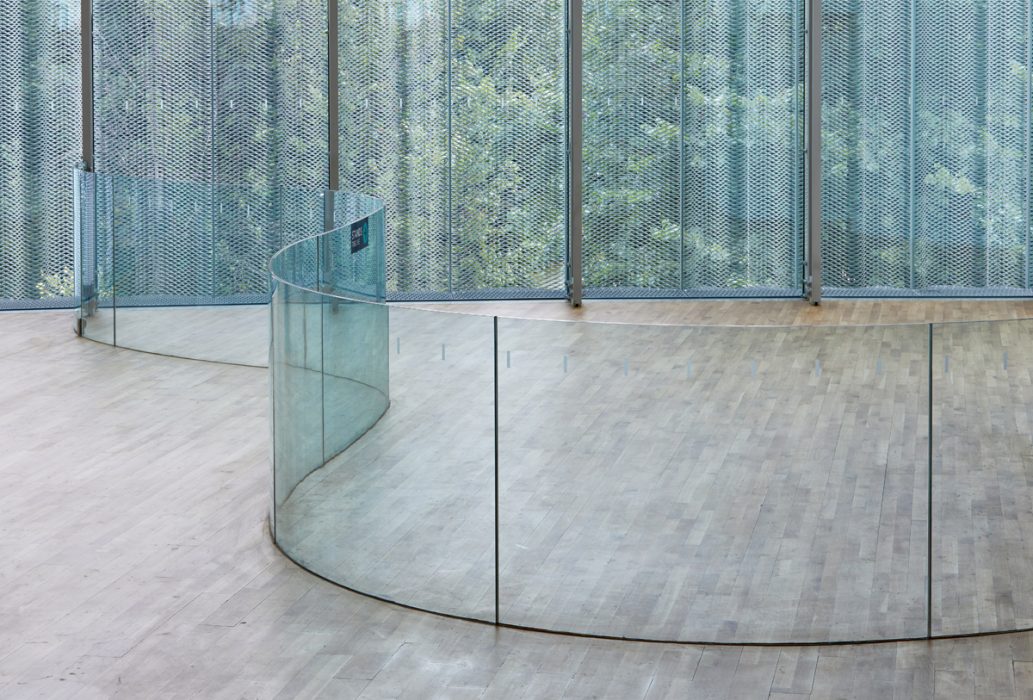 In the construction of the new complex, maximum attention was paid to environmental sustainability thanks to the numerous solutions used, which guarantee the energy self-sufficiency of all the buildings to the extent that they can be defined as NZEB, Near Zero Energy Buildings.
(News by Aluvetro Srl).