Sozzago (Novara): a gym for social activities
The project consists of the creation of a small multi-purpose sports center for the development of sports and physical activities
Also published in: Tsport 330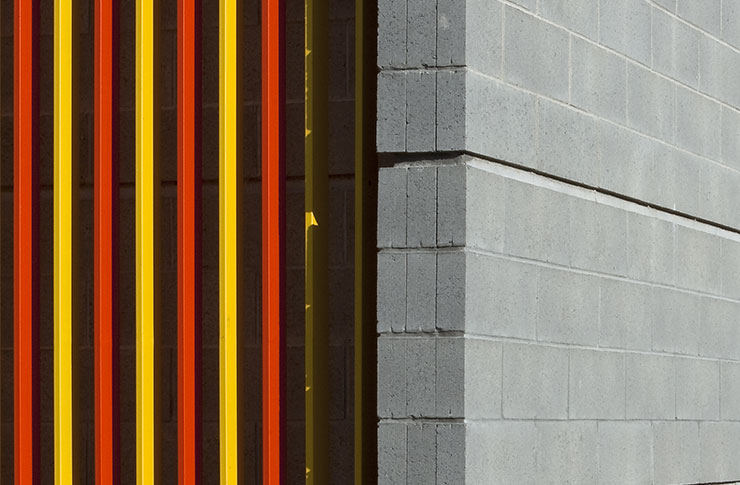 The project consists of the creation of a small multi-purpose sports center for the development of sports and physical activities suitable for forms of disability as well as cultural, educational, training, recreational and social gathering activities, able to become a reference point in the region.

In addition to studying the best functional distribution also in relation to the regulations of the various sports disciplines, the designer has conducted an analysis of the possible types of construction in order to identify the best technological solution especially for the parts in masonry in terms of cost-effectiveness and expressive performance. The key to the project was the use of materials considered poor in contrast with other more noble materials. In the final proposal, the use of calibrated raw materials left exposed is combined with the use of color that pervades all spaces.

From the point of view of the architectural project, the intention was to establish a relationship between the tensile structure and the service building. The latter is in fact an element oriented and aligned as the tensile structure, positioned right in front of it so as to make explicit the relationship between the two volumes. Having to relate to a light, ephemeral and curvilinear structure, the body of the services is, on the contrary, a solid and elegant parallelepiped. Both buildings are characterized by a neutral material (grey concrete for the services, translucent white canvas for the tensile structure) on which stand out the bright colors of yellow and orange chosen to coordinate and unify the various parts of the facility.

The tensile structure is made up of a series of fixed structural arches in laminated wood and a double membrane roof, translucent white in the central part and multicoloured on the heads and the opening strip. Inside there is a soccer field, basketball and volleyball, but many activities will be related to rehabilitative gymnastics in all its forms.