A renovated pitch at the Youth Development Centre of Inter FC in Milan
At Inter's Youth Development Centre in Milan, the synthetic turf at the Tribuna pitch has recently been renovated.
Also published in: Tsport 349
The newly renovated Tribuna pitch at the Inter Milan youth training centre
The Konami Youth Development Centre in Memory of Giacinto Facchetti in Milano has a renovated pitch, the Tribuna field.
This is the training venue for Inter's youth teams and the women's first team (Inter Women), which then plays at the Breda Stadium in Sesto San Giovanni.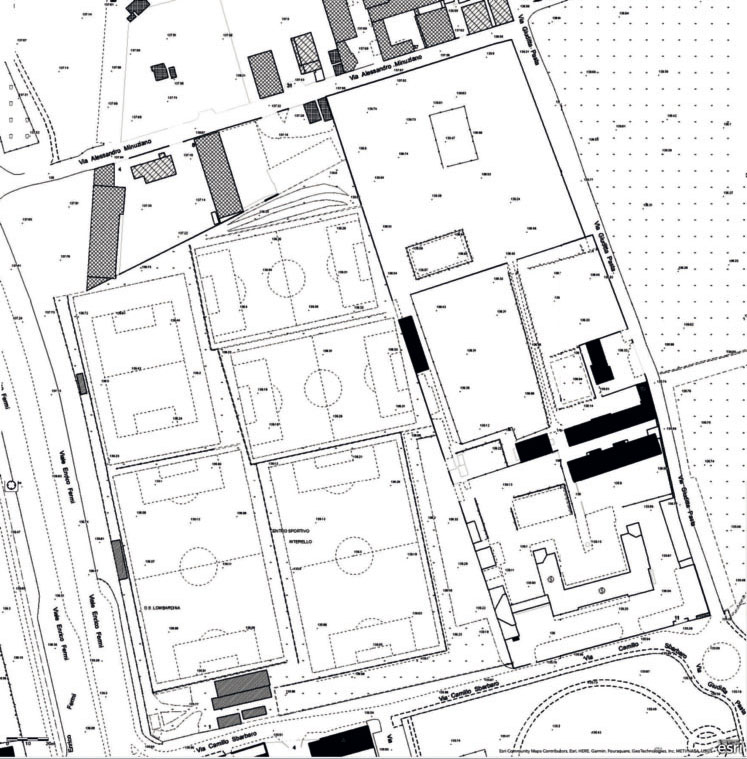 The Centre, which covers an area of about 30,000 square metres, is in continuous development. From the initial two pitches, it now has a competition pitch ("Tribuna"), two match and training pitches, two training pitches and a 7-a-side pitch, all in synthetic grass; in addition, there is a natural grass pitch for goalkeeper training, an 'injury' pitch still in grass, and a 'cage'.
The latest work at the Youth Development Centre in Milan, carried out this year by NTS Sport – which also takes care of the maintenance of all the pitches -, was the complete replacement of the turf system of the Tribuna pitch, which as of today is also made of synthetic grass and has obtained LND approval and FIFA certification.
It was necessary to remove the old natural turf and dig a 40/50 cm box, to recreate the sub-base and drainage according to the requirements of the LND Professional regulations.
The system is vertical, above the drainage pipes, and consists of a total of 21 cm layers (14 of gravel, 4 of grit, 3 of sand).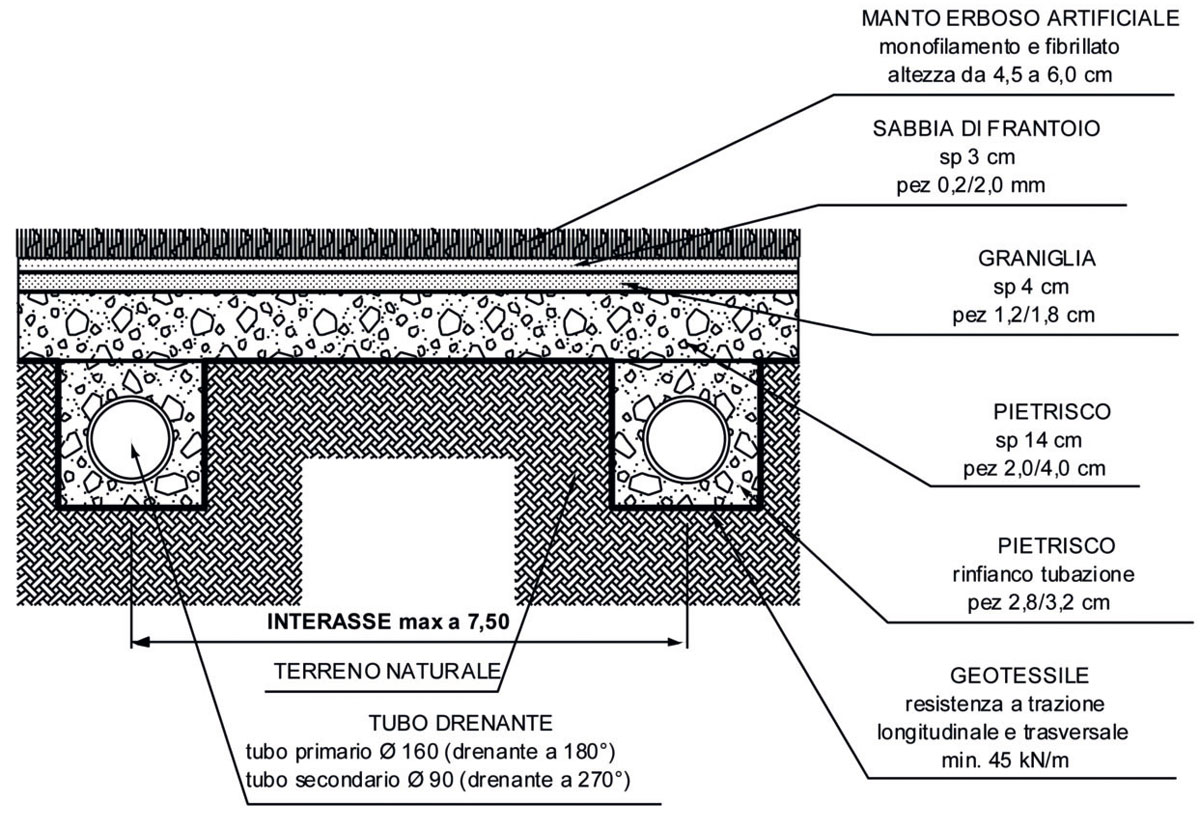 On top of this is laid the fibrillated monofilament synthetic turf, whose performance infill consists exclusively of organic material of plant origin. The material is not altered with any chemical agents, being born and remaining non-toxic and recyclable over time.
The pitch at the Youth Development Centre in Milan, unlike when it was made of natural grass, can now be used intensively throughout the day. However, careful maintenance is necessary, both daily to remove leaves and debris, and weekly to evenly redistribute the infill and correct any other anomalies.