Bedizzole: New 11-a-side football pitch
A new football pitch has recently been built in the sports centre Gianpietro Siboni in Bedizzole (Bs)
Also published in: Tsport 353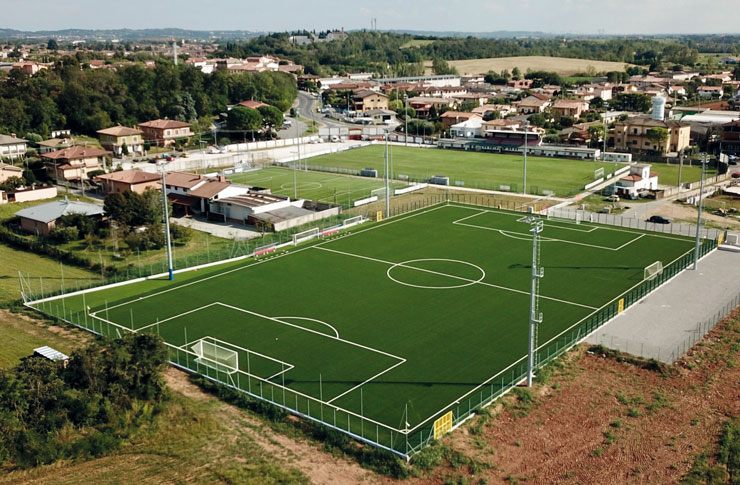 The municipal sports centre named after Giampietro Siboni in Bedizzole (Bs) comprises an 11-a-side football pitch and a 7-a-side pitch. Adjacent to these, there was a third, non-paved field. On this area, the municipality decided to build two new regulation pitches, taking advantage of public subsidies.
A first batch of works was completed in recent months by Mast srl, which built a new 11-a-side football pitch with a synthetic grass surface, measuring 105×65 m, homologated by LND up to Serie D.
Until the completion of the facilities for the public, the pitch will only be used for training; a subsequent batch of works, in fact, envisages the construction of a new grandstand-changing rooms block, with a grandstand with a prefabricated reinforced concrete structure; the grandstand is planned to serve both the main pitch and a secondary pitch that will be built parallel to it.
The structure will be recessed into the ground by 1 metre to facilitate the visibility of the spectators and to limit the general visual impact; the changing rooms-services block will be developed underneath the steps.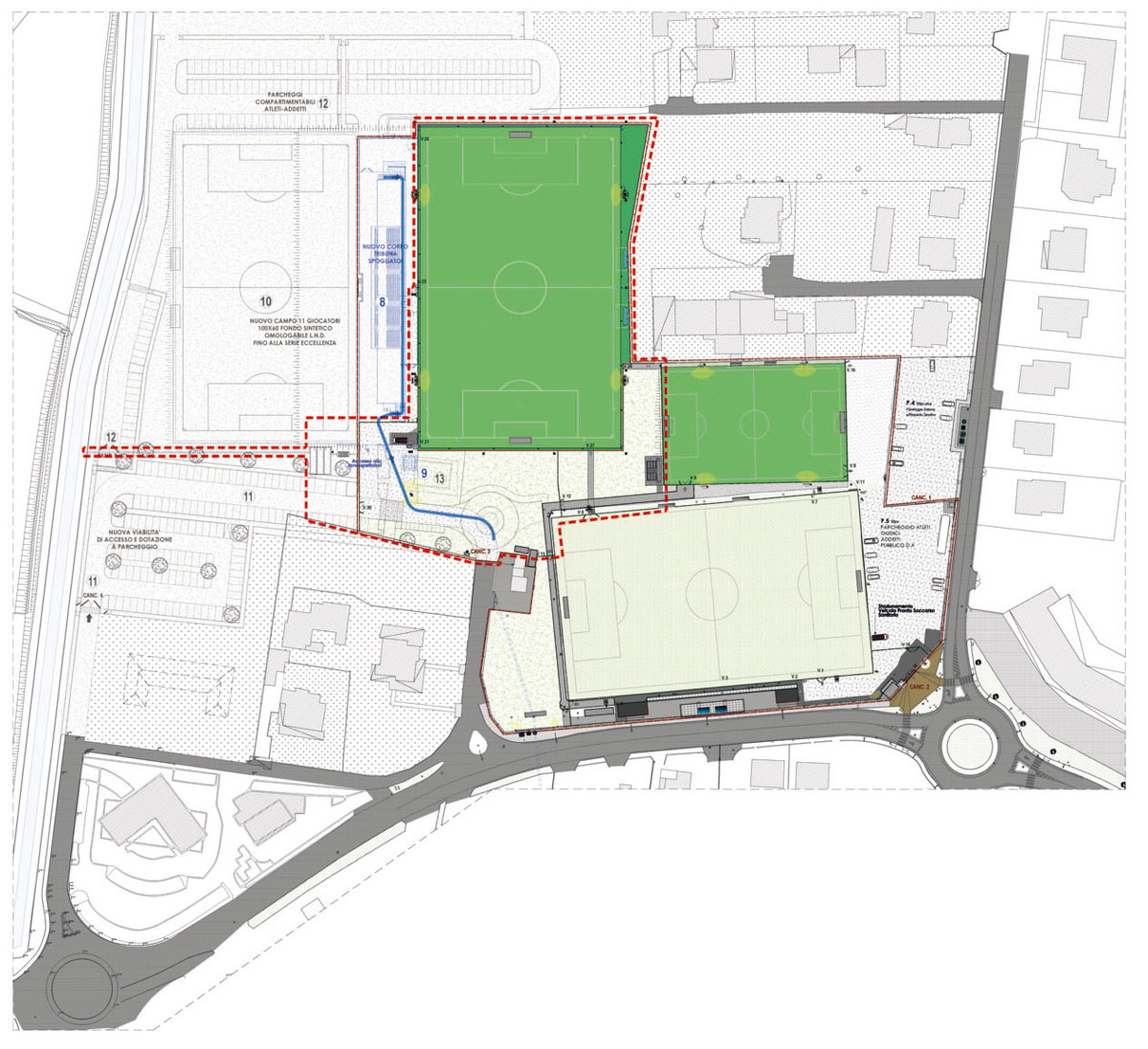 The newly constructed 11-a-side pitch in Bedizzole required the creation from scratch of the sub-base, the drainage system and the irrigation system, according to the specifications of the LND regulations.

The system used for the synthetic turf is high-performance, thanks to its original characteristics.
It's Limonta Sport's 4EverShape system, consisting of 4-colour and 4-shape combined threads, which guarantee an appearance 100% comparable to natural grass and a fast and precise ball rolling.
The environmentally friendly Geolastic performance infill is composed of a mix of organic material derived from the defibration of tree parts, with a percentage of brown-coloured encapsulated elastomer granules from the mechanical shredding of used tyres.
A performance underlay of closed-cell expanded polyethylene completes the system of the new football pitch in Bedizzole.
Significant foundations had to be created for the delimitation and construction of the fencing – both traditional and shatterproof.
In order to comply with the regional hydraulic invariance regulation, a lamination basin was created, as well as a rainwater storage tank.
The sports field was equipped with a complete lighting system with light towers and LED lights.